Estuary Pig

Aspiring PPT Creator

Posts

: 14


Join date

: 2018-01-24

on Fri Jan 26, 2018 3:48 pm
This is a resource to help students learn and reinforce vocabulary on different subjects.
I use it mainly on the interactive whiteboard, but it can also be used on a computer monitor.
There is a larger version for competitive play where students pick the size of the word they want to spell for points.
And here is the download: 
Spell It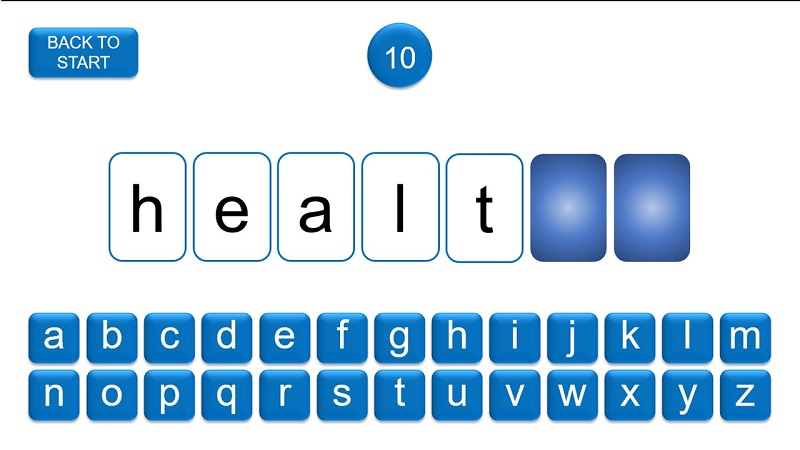 on Wed Jan 31, 2018 8:23 am
Looks great, and a lot more polished than what I've done similarly in the past. I only had one slide that did this that showed a picture, and then said to spell it. I didn't have nice uniform buttons like you, but word art in some really funky looking comic style script that was really hard to align/overlap the good trigger from the bad trigger. It was painfully noticeable what letters you needed to click, just look for the one shifty looking letter!
A bit of advice to help you improve your files, don't use the default sound effects from PowerPoint. Everyone has heard them and learned to hate them early onward. You can go above and beyond with some free sound effects you can find on an online sound effect library website like 
https://freesound.org/
for example. Just make sure it's a .wav file, that way the sound will be imported with the game as long as one animation calls out to using that sound clip.
Estuary Pig

Aspiring PPT Creator

Posts

: 14


Join date

: 2018-01-24

on Wed Jan 31, 2018 12:57 pm
Thank you for your comments. Great advice about the sound, never thought about the irritation value of PowerPoint default sounds!
Permissions in this forum:
You
cannot
reply to topics in this forum