on Wed Oct 10, 2018 1:35 pm
Here's my word game for the 7th PPC challenge.
It's called Scrabworder because it's a cross between Scrabble and the
CROSSWORDER
game I posted a little while ago. The name also provided a good way of limiting the number of potential words that can be used. All of the words used in the game are made up from the letters in the word 'Scrabworder'. This in turn means that you can attach words more easily as many of the words share the same letters.
Though I say it myself, I find the 1-Player game quite addictive as I'd love to find a way of using up every word - which I haven't yet.
A couple of unusual features about this game are:
1. It's played entirely in Presentation mode which allows the 'drag & drop' approach
2. It's fully customizable. You can make new words or re-arrange the existing words or change the number of words as you like (see the slide with the grouped text boxes and lists of all the potential words you can use).
You can check it out from here:
SCRABWORDER
  (As usual with PowerPoint Online: '...' top right > Download first).
Here are some screenshots: (The 2-player instructions look complicated but follow them once and you'll soon get the gist)
I won't be putting this on my website until November.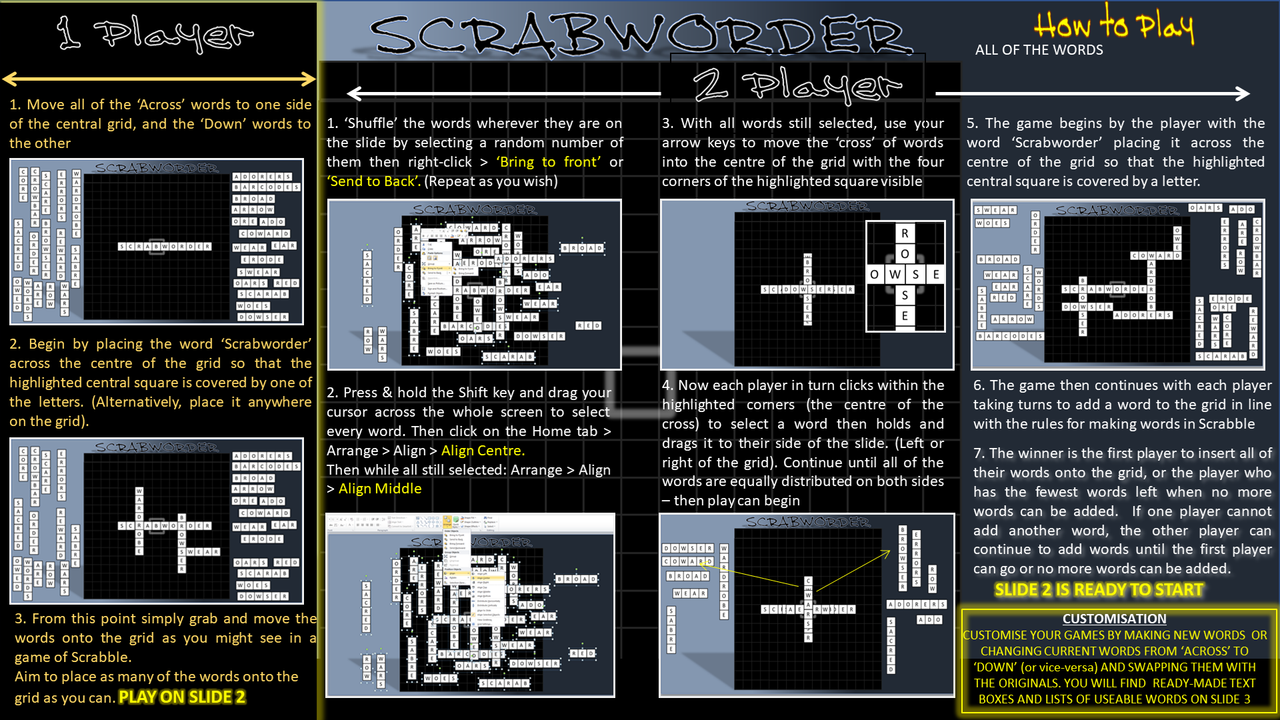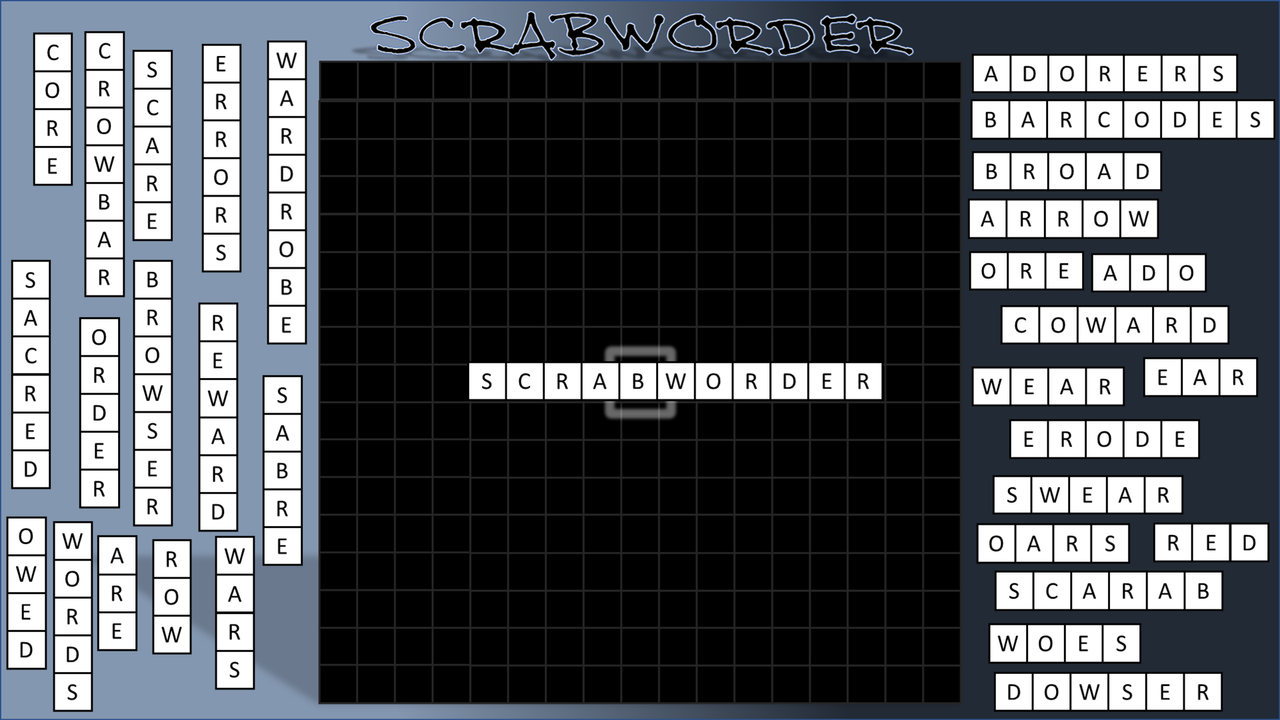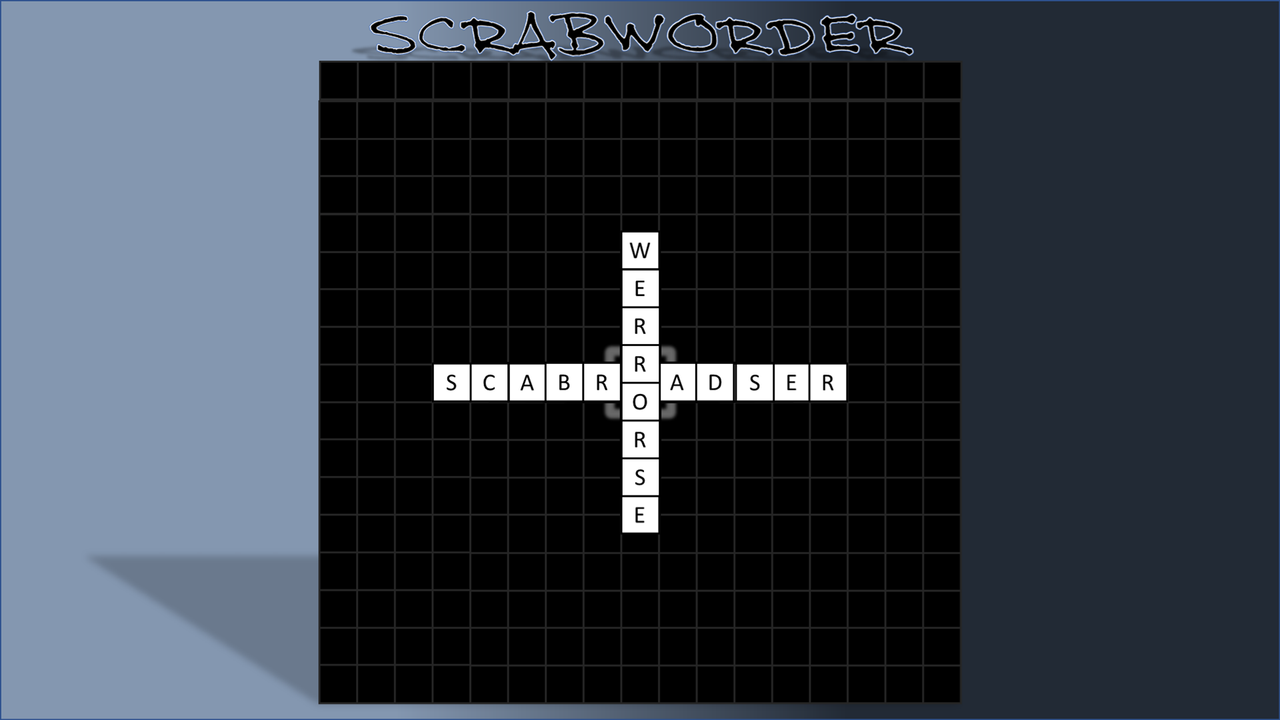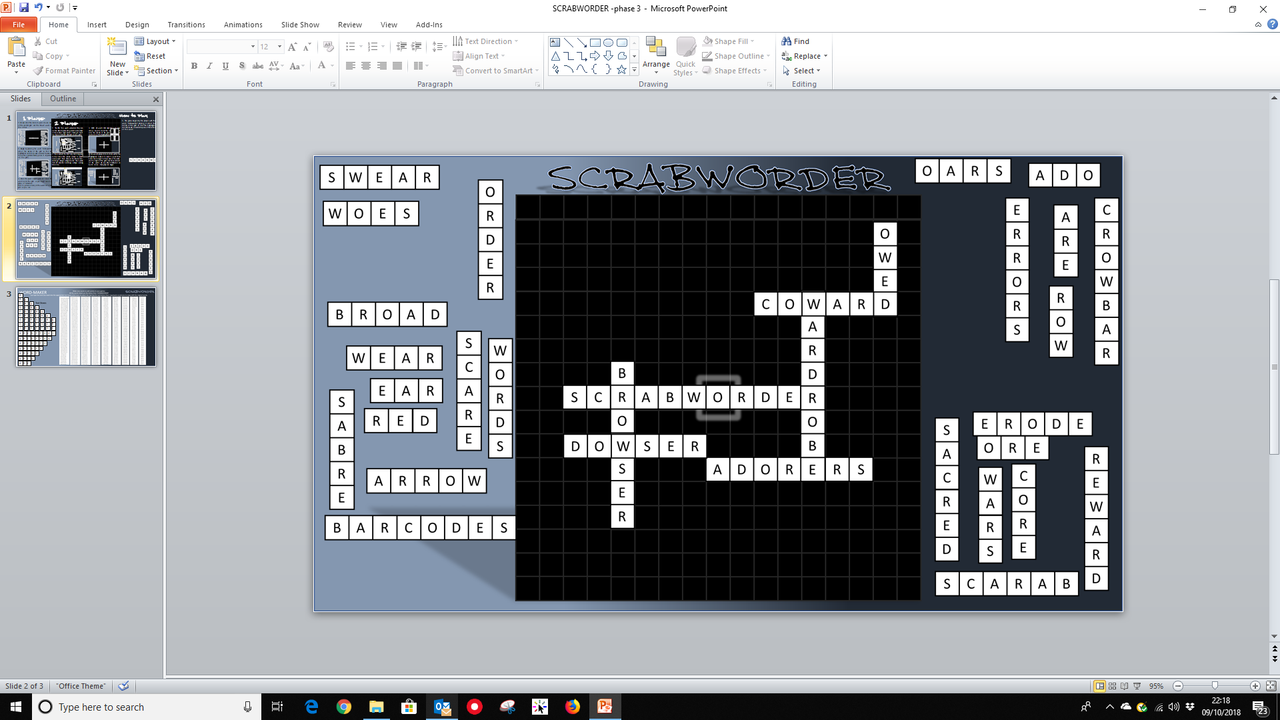 Permissions in this forum:
You
cannot
reply to topics in this forum