mibo

Aspiring PPT Creator

Posts

: 30


Join date

: 2017-08-31

on Fri Sep 01, 2017 9:28 pm
Message reputation : 100% (2 votes)
Waiting for 7 days, I post some of my artworks I have drawn since 2014.
While I love making games with PowerPoint, I love to draw illustrations with it as well.
[1. Shaving Mario (tracing paper)]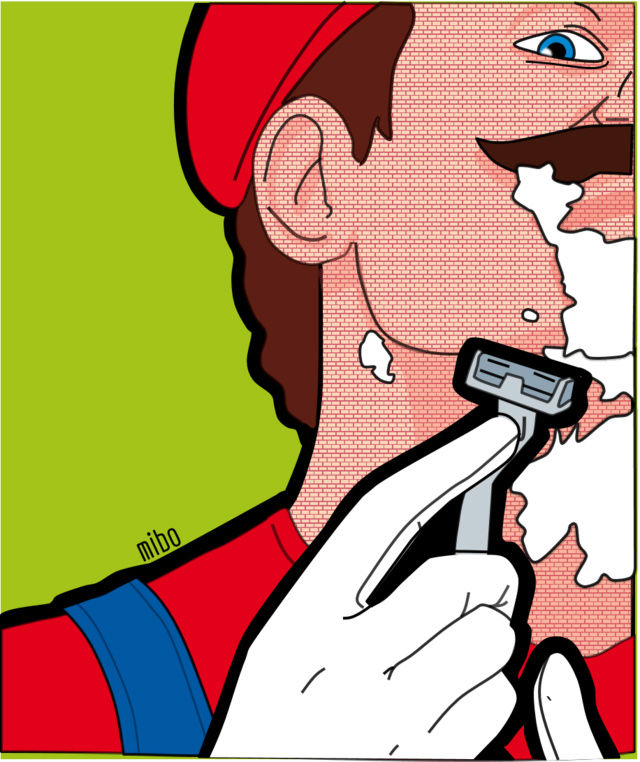 The first illustration that I have drawn!. Here is the evidence that I drew it with ppt.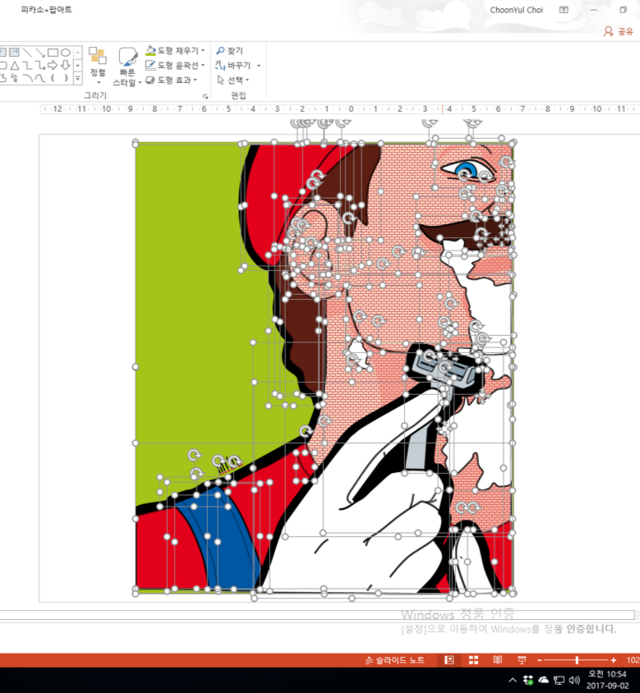 [2. vampire character - L (creation)]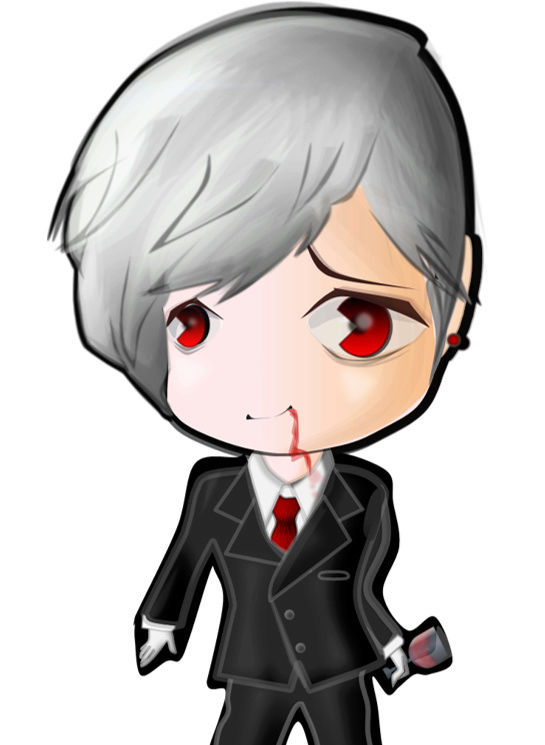 My first non-tracing paper! I drew it 2014.
[3. Gillenormand of Les Miserable (creation)]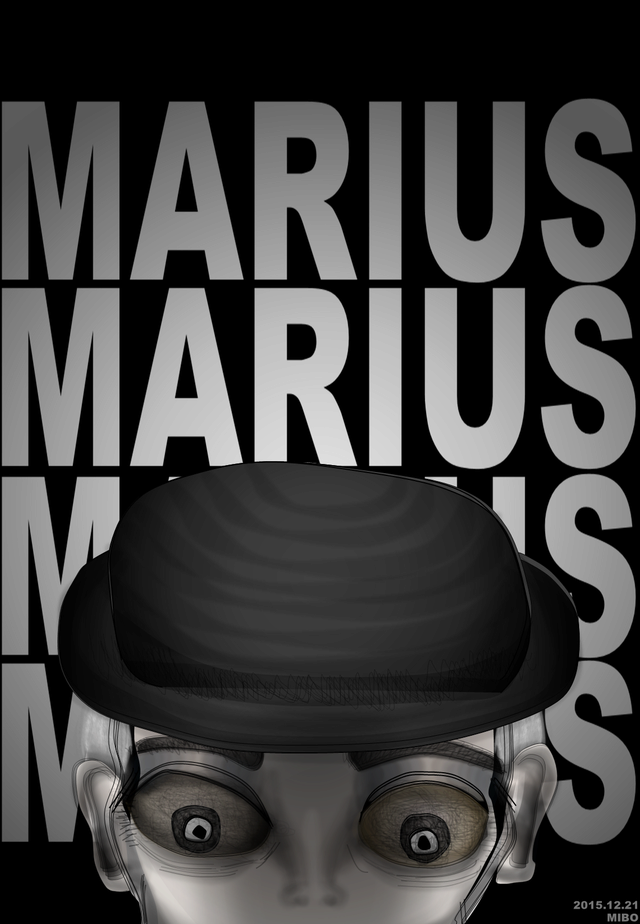 Do you know Les Miserable? It's one of my favorite novel, classics of the classic!
Gillenormand is the character of Les Miserable, Marius's grandfather. 
While I read the novel, I was impressed with Gillenormand.  So I depicted his emotion when his son Marius leaved him.
[4. IU (tracing paper)]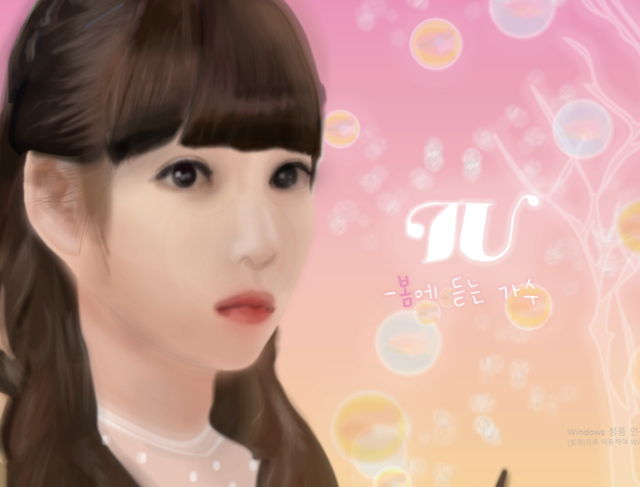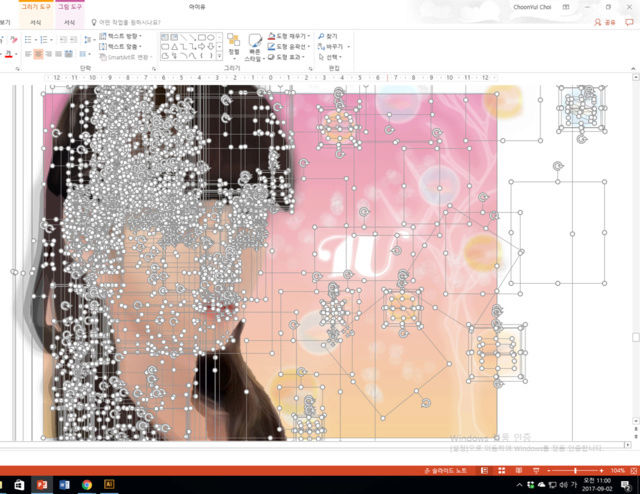 IU is the most popular female singer in Korea. I am definitely her fan. 
and that's the reason I drew her face putting all my soul and heart:D
on Fri Sep 01, 2017 9:33 pm
Very impressive work, mibo!

How long does it take you to draw one of these pictures in PowerPoint?
mibo

Aspiring PPT Creator

Posts

: 30


Join date

: 2017-08-31

on Fri Sep 01, 2017 9:51 pm
Thank you!

It's totally different in each pictures. 
In the case of last picture, It took me about 40 hours to finish the work. (Of course I didn't draw it non-stop)
on Fri Sep 01, 2017 9:58 pm
Dear heavens!
1. It's BEAUTIFUL!
2. I LOVE it!
and
3. You must have had to take a break for SEVERAL MONTHS between one and the next!  How do you try so hard without losing your motivation?!
BTW (American acronym for "By the way"), I WANT that .PPT once you can post links!  Alright? 

on Fri Sep 01, 2017 9:59 pm
Only 40 hours? I thought it would take longer than that to get things just right. You are very talented!

Do you think you can come up with a tutorial on what it takes to make artwork like this? For example, go over some of your techniques, and throw in some advice you have learned while doing this to make it easier? I know there will be plenty interested in seeing how you were able to pull this off!
mibo

Aspiring PPT Creator

Posts

: 30


Join date

: 2017-08-31

on Sat Sep 02, 2017 2:11 am
Message reputation : 100% (1 vote)
To JadeJonsonGames:

Thank you! I will link my PPT file sooner or later.
mibo

Aspiring PPT Creator

Posts

: 30


Join date

: 2017-08-31

on Sat Sep 02, 2017 2:23 am
To rusnakcreative:

Thank you! Actually, I have written some tutorials before. But it's too long to translate to English.
Furthermore, it includes many technical terms. So translating will be harder and longer work for me even than making ppt games..!    

I hope, however, to write tutorial in English one day.
on Sat Sep 02, 2017 3:19 am
Mibo, you have put certainly put 'Art' into the 'Artwork' section.

I only use the word 'awesome' when something actually leaves me in awe. These are awesome.
on Sat Sep 02, 2017 10:21 am
To Mibo:

You are so very welcome!  <3

Permissions in this forum:
You
cannot
reply to topics in this forum