NoBlobsAllowed

I'm New to PPC!

Posts

: 1


Join date

: 2018-09-18

on Tue Sep 18, 2018 8:38 am
About Me:
My name is Samuel, and I go by NoBlobsAllowed (formerly MV's Projects, though I use that name for something else now

)!
I mainly have my experience with making PPT games, and a few animations, for over 10 years, though it's kinda on and off. Back in around 2007 / 2008, I wanted to get into making games for the computer as a kid. I used to find the idea of coding a game to be daunting, so at the time when I found people have made fully-functioning games in PowerPoint, I was intrigued and fascinated, wanting to make my own. I've made one game in the past, PowerPoint Platform, back in 2009 (made in PowerPoint XP), which went over surprisingly well for a first-timer. Though I've not released anything major since then, I find it a major influence when it comes to working with whatever tools were available to me.
Recently, after some years of looking towards other interests (music production, video editing, graphic design), I rekindled my curiosity with working in PowerPoint, and am looking forward to see what else I can explore. Thanks for reading!
- No Blobs Allowed
on Tue Sep 18, 2018 5:26 pm
Hi NoBlobsAllowed (Samuel). You are very welcome!

We'd love to see your PowerPoint Platform game if you feel comfortable enough to show us.

Hope you can get some inspiration for future works from your explorations of the forum and we'd also love to get your thoughts on what you see here.
on Wed Sep 19, 2018 5:44 pm
Oh hey, it's MV NoBlobsAllowed! Nice to see you around!

That's interesting you've rekindled your curiosity with PowerPoint. I've renewed my interest in PowerPoint with macros (although I'm slowly phasing that out with HTML5). If coding is still not your thing, johnr is a mastermind at macro-less PowerPoint games. I'm sure you'll learn more things about PowerPoint here you may not have known a few years ago.
on Wed Sep 19, 2018 5:47 pm
welcome to the asylum, NBA.. or at least if we're not in an asylum, maybe we should be with all the coding and animating and everything else we do around here

on Thu Sep 20, 2018 8:50 pm
Is this blob allowed here?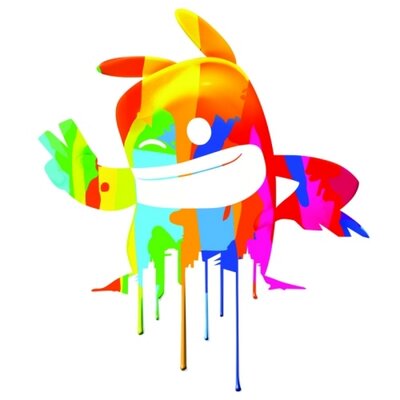 on Fri Sep 21, 2018 2:46 am
Yes indeed. Is this your new Avatar!?
Permissions in this forum:
You
cannot
reply to topics in this forum